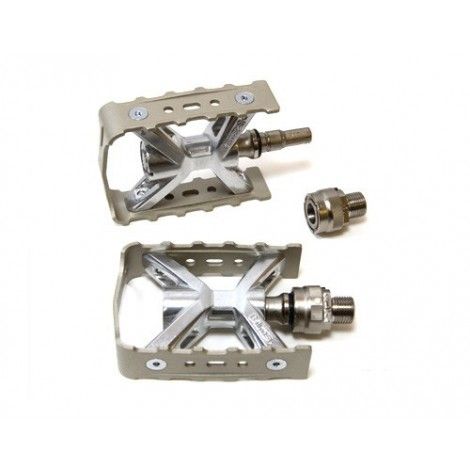 MKS EZY Esprit Superior Pedal
Stock Code:
MKPD-EZY-M0037
Price:
Price: $159.44 (RRP)
Description
MKS EZY Superior is a quick removable platform pedal that features a twist lock/unclick mechanism for extra safety and security. It has a light alloy X-Wing styled axle body and strong replaceable alloy cage. You can attach toe clips to these commuter pedals.

•Material: Aluminum
•Color: Silver
•Weight: 15oz./ 428grams
.
Find your Nearest Authorised
Webshops and Bike shops
Find a Dealer