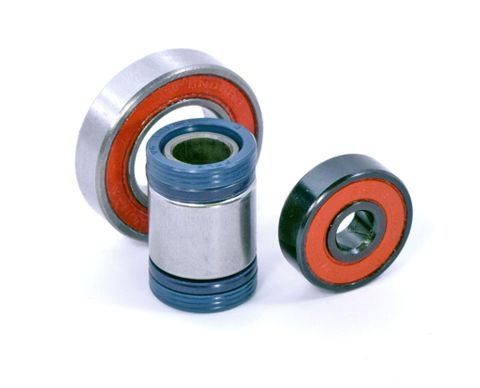 Enduro Sus Bearing kit Santa Cruz VP
Price:
Price: $181.10 (RRP)
Description
* Picture not actual kit

-VP free
-V10

Pivot bearings are exposed to a vast range of dirt, water, sand and other abuses. We have designed our MAX type bearings to handle these extreme conditions and use them in all of our suspension kits. They have a 35-40% higher load capacity than the standard retainer type bearings most people sell. We also pack them on both sides with a high impact, water proof grease.

The result for you is a much more active and quick rear suspension, eliminating play and wag all at the same time. Upgrading your rear suspension with Enduro Bearings MAX bearings will save you time and money, as they will perform well 2 or 3 times longer than the stock set up.
Find your Nearest Authorised
Webshops and Bike shops
Find a Dealer